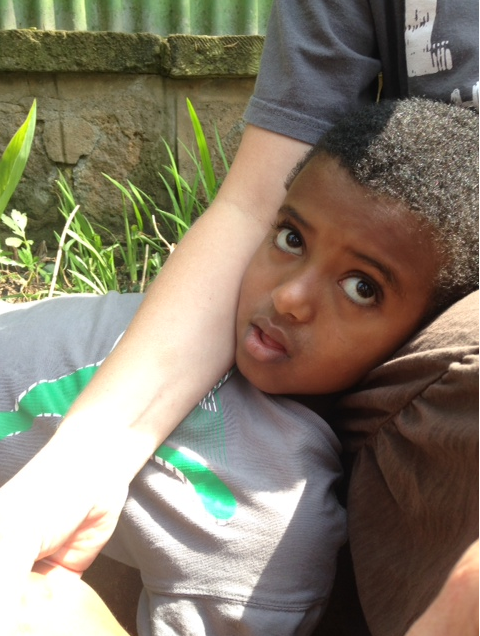 Timothy is a sweet little boy waiting to be matched with a forever family. We had the privilege of spending time with him while on our mission trip to Ethiopia. Timothy is very affectionate and came up and laid his precious head in my lap. He would love a family who could love on him and give him the special attention he needs and deserves. Timothy hums songs a lot as he navigates through his day. He also loves swinging on the playset and playing on the slide. During our time at the transition home, we also had the opportunity to do music class with some of the kids, and Timothy came alive during the instrument and singing portion. He especially liked the rhythm sticks!
Timothy usually expresses himself through body gestures. He is very neat and organized, and is able to feed himself properly using silverware. Timothy has special medical needs. Won't you help us be part of his story? Please share this post with others so we can help find Timothy a forever home. If you would like to learn more about Timothy, please visit
http://www.awaa.org/wc/program.aspx?country=Ethiopia
.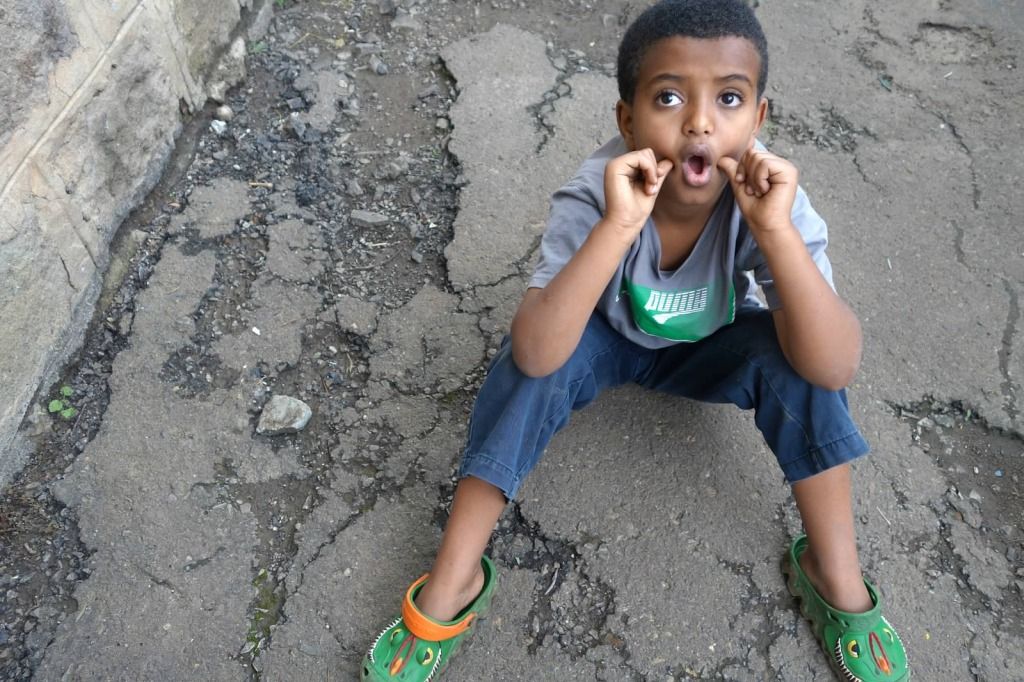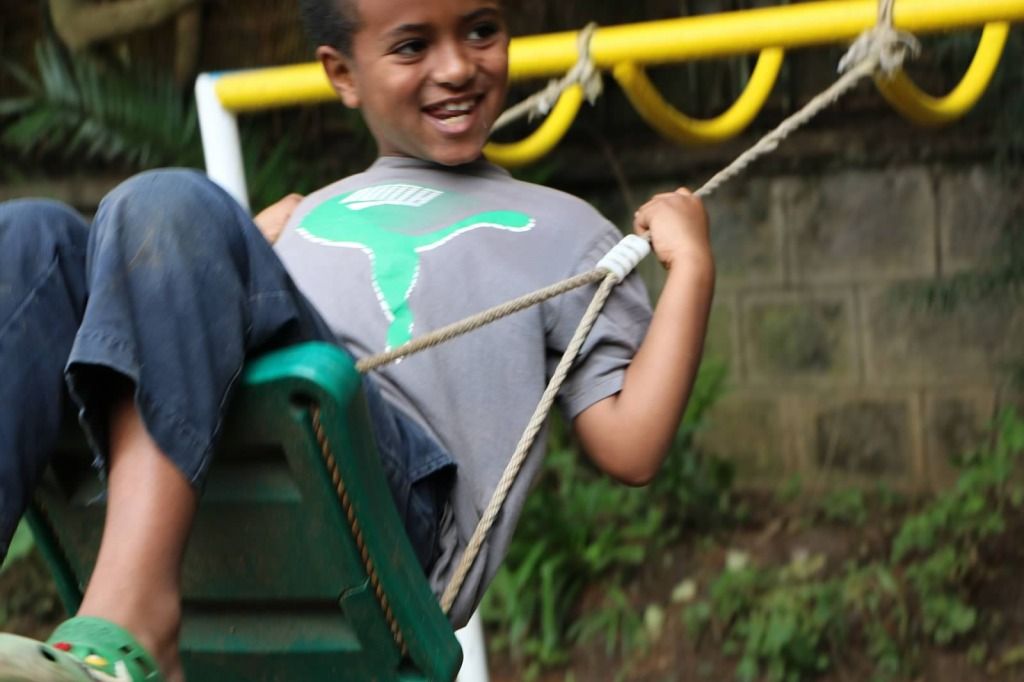 Written by: Shelly Wilson & Suzanne Ward